Food when it's needed most.
Lighthouse provides emergency food assistance through our food pantries and satellite pantries and through a home delivery service.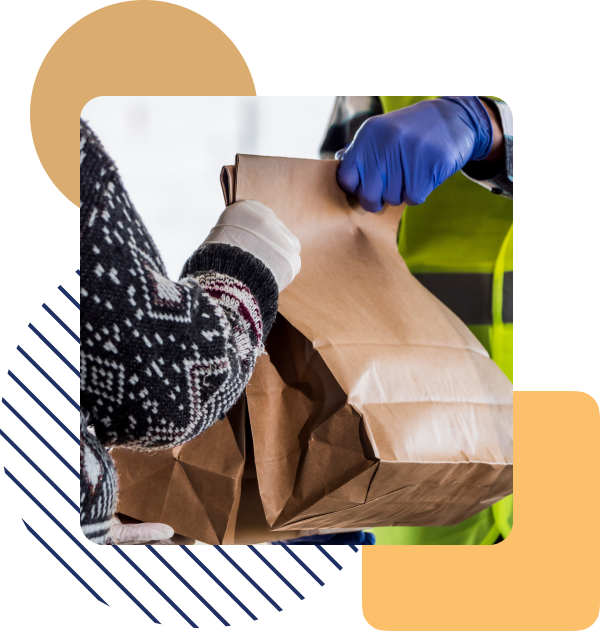 Emergency Food and Supplies
Lighthouse served more than 27,000 individuals during our last fiscal year; providing food, personal care items, baby supplies, household items, and more to local families in need.
We are proud to offer assistance at two permanent food pantry locations in Pontiac and Clarkston, at multiple satellite locations throughout Oakland County, and via an at-home delivery service. You are eligible to receive food services two times per month. 
Any food inquiries, comments, or concerns can be directed to [email protected].
Food Pantry locations & Information
Lighthouse Food Program Satellite Locations
St. David's Episcopal Church  – 16200 W 12 Mile Rd, Southfield – Open Monday, Wednesday, Friday from 9:00 am – Noon 
Calvery Lutheran Church – 6805 Bluegrass Dr, Clarkston – Wednesdays from 9:00 am – Noon
New Springfield Missionary Baptist Church – 124 Prospect St, Pontiac – The 2nd Saturday of each month from 9:00 am – Noon
Renaissance Vineyard Church Parking Lot – 1841 Pinecrest Dr, Ferndale – 1st & 3rd Fridays of the month from 11:00 am – Noon
Lighthouse Direct
Apply for emergency food assistance delivery now in five minutes or less.