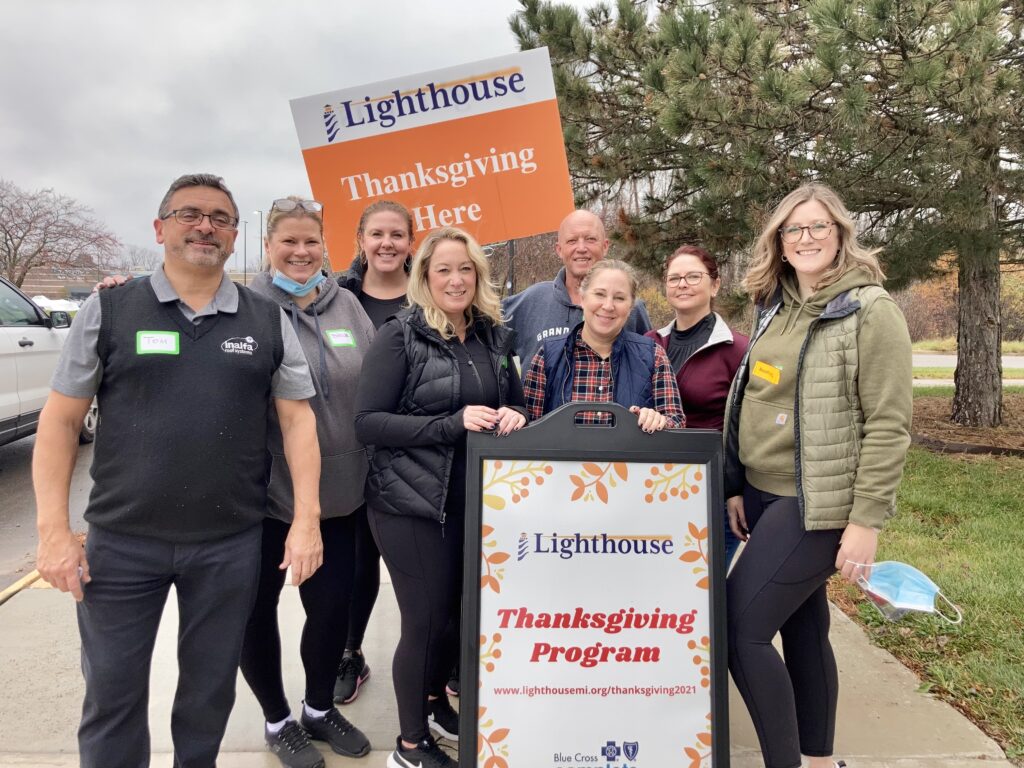 Lighthouse is excited to be hosting our Thanksgiving Food Program again this year. With your help, we'll be able to serve more than 2,000 local families in need.
This is our wish list of items for our annual Thanksgiving program. If you would like to host a food drive, please reach out to us at thanksgiving@lighthousemi.org to coordinate.
You can also host a virtual food drive by sending items directly to us from our Amazon Wish List! If you order from the Amazon Wish List, please include your name and contact information in the "Gift Message" section so we know who the donation came from. Click on the link below to learn more and shop on Amazon.
Dessert Mixes – Brownies, Cookies, Cake, Muffins
Canned Vegetables
Boxed/Packaged Potatoes
Pie Filling (pumpkin preferred)
Pie Crust Mix – No premade pie crusts
Boxed Stuffing
Gravy (packets preferred)
Canned Fruit
Boxed Macaroni and Cheese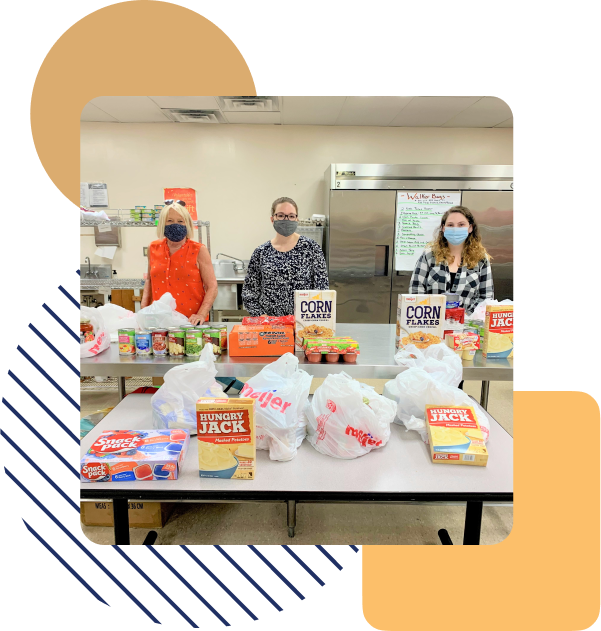 This year, Lighthouse aims to provide more than 2,000 families with a Thanksgiving food basket so they can experience the joy of the holiday.
We are so thankful for the community of support around this program.
Donate now to help support our neighbors in need this holiday season!
Thanksgiving Food Drive Drop-Off Information
Drop-Off Location
Lighthouse Warehouse
120 E Columbia, Pontiac, MI
Drop-Off Date/Time
October 23 – November 3
Mondays, Wednesdays, and Fridays
9:00am – 4:00pm
November 6 – 10
Monday-Friday
9:00am – 4:00pm
You MUST schedule your drop-off with us at thanksgiving@lighthousemi.org or by filling out the form at the link below.