Lighthouse was established in 2019 when Lighthouse of Oakland County and South Oakland Shelter combined forces and merged agencies. LOC was founded in 1972 and started with a group of volunteers who provided food and clothing from the back door of a local church. SOS was established in 1985 by seven religious congregations in Oakland County. The new Lighthouse will leverage the best of both agencies, providing direct services (food, shelter, rental/utility and other financial assistance, crisis referrals) and stability and housing programs that develop and support self-sufficiency.
With over 80 years of combined experience, Lighthouse aims to be a Beacon of Hope to our neighbors who need us the most. Families turn to us seeking support for the most basic of needs such as food or shelter. Many of these people are seeking help for the first time.
Lighthouse endeavors to build equitable communities that alleviate poverty in partnership with and in service to individuals, families, and organizations.
We value building long-term, meaningful relationships by listening to our clients, partners, funders, and other stakeholders. We continuously engage in dialogue and then adapt to fill identified gaps and offer services that meet the unique and changing needs of our clients and the local community.
Want to learn more about what we offer?
We live out our core values through a variety of services and programs.
Chief Real Estate and Community Development Officer
Chief Talent & Strategy Officer
Chief Philanthropy Officer
Richard Lewnau (Past Chair)
Working toward greater stewardship.
Since our merger in 2019, Lighthouse has been continually growing its service footprint and putting more donor dollars toward the needs of our community that need it most .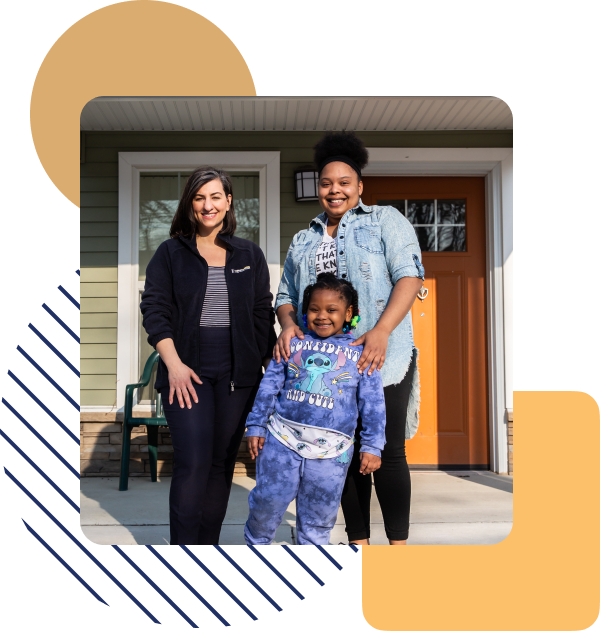 2021-2022 Audited Financials
Government – 20,940,030
Contributions – 1,745,438
Foundations – 1,277,768
Donated Goods & Services – 1,528,792
Special Events – 827,393
Rental Income – 273,871
Developer Fee – 621,248
Investment, Program & Other Income – (492,391)
Total Revenue - 26,722,149

Emergency Services – 21,957,489
Stability Services – 1,858,380
Housing and Community Development – 278,660
Management & General – 1,341,309
Fundraising – 1,552,535
Total Expenses - 26,988,373